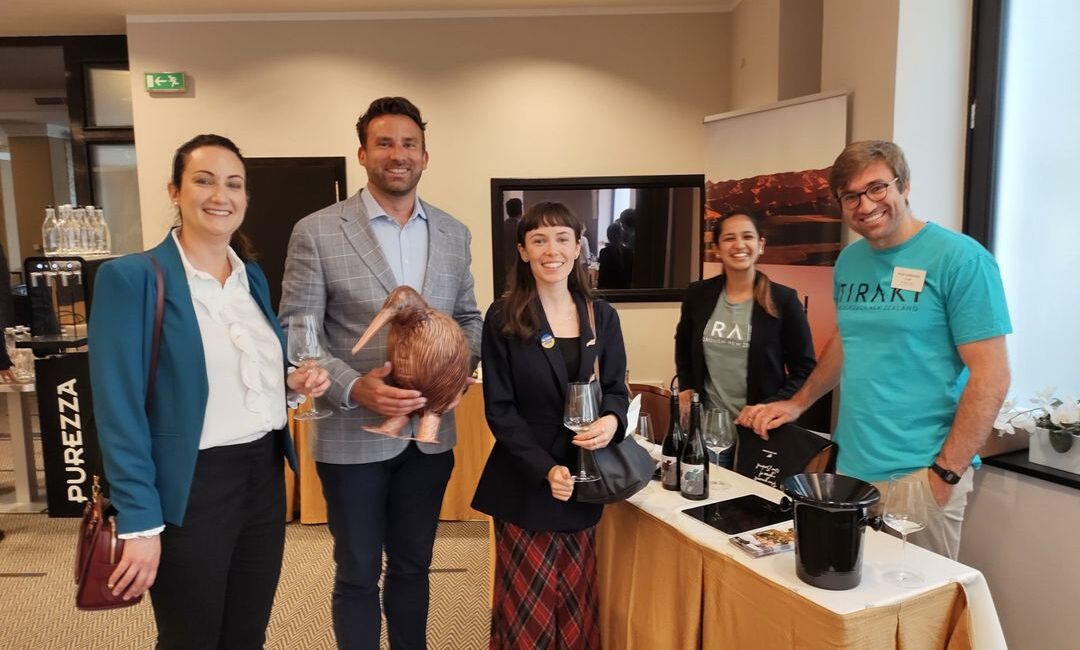 May 2022
The first Aussie & Kiwi B2B Wine Day in Prague. Lots of fantastic wines, new leads, connections, and opportunities.
Many thanks to Austrade and NZTE for helping us make this happen.
Thanks also to Kristyna Krupkova, Pavlina Cilenti, Martin Marek, Emma Svoboda and Michael Fischer for making it happen.
Thanks also to the Exhibitors who made it all work by showing up!:
Villa Maria, Two Hands Wines, Château Tanunda, Yalumba, Clarke Estate, Wine's Bay, Craggy Range Winery, Seifried Estate, Two Rivers, Western Australian Government, Burch Family, Fraser Gallop Estate, Leeuwin Estate, Voyager Estate, Elderton Wines, Hope Estate, Hunky Dory, Huia, Tinpot Hut Wines, Sans Pareil, Fincher & Co., Pure Wine, Kaesler Wines, Saint + Scholar, 8Wines.com, Moss Wood, Penfolds, Vasse Felix, Xanadu, Framingham, Greywacke, Rapaura Springs Wines, Smart Buying Wine, Grant Burge Wines, Wirra Wirra Wines, Blank Canvas, Saint Clair, Nugan Estate, Kupmeto.CZ, Langmeil Winery. Mount Riley Wines, Cloudy Bay, Alifea, Audrey Wilkinson, Calabria Family Wines, Pooles Rock & Cockfighter's Ghost Wines, Dashwood, Tiraki, Foltýn Wine, d'Arenberg, Salomon Estate.